People who know go to AAMCO!
I don't even know where to start. Took my Escape into Norman's AAMCO to have them look at it - I knew something was wrong with the transmission I just didn't want to face facts. After they looked at it and I got the bad news I literally had a meltdown in the shop. It was right before Christmas and I had several other disasters happening in my life. The front desk was so compassionate and understanding with me!!!! He is awesome! They got my vehicle done in record time and it drives beautiful. He took time to explain everything to me what they did, what to watch for and expect and they did a 10 day check to make sure everything was ok. Coming to Norman from a much smaller town where I knew everyone and had a mechanic I could go to, depend on - I have found that here in Norman now and it is a good feeling to know I have a place I can count on. Everyone here is absolutely awesome and I will absolutely recommend them to anyone. Thanks guys!!!!!
This AAMCO took care of me in my time of need, and was able to get my wiper motor on and get the insurance to pay the for cost as needed. The service was great and the mechanic was very friendly and Jerry manager was second to none. Thank you.
Great service for all your vehicles!!
Sam the CGM was amazing. The service was fast and I was back on the road in no time
I was very happy with the service. They were very quick to fix my car, they had excellent customer service, and made sure I was aware of what was wrong and the cost before beginning. I will definitely go back whenever I need anything done on my car!
From the moment I called to make an appointment for my car to be looked at and have repairs made, Eric has been awesome. Very friendly and made sure that I had a full understanding of what was needed to make sure my car is in good running order before my upcoming road trip. I have found my go to car guys and I will be going back!
Eric was so caring and compassionate to me. I was a reck when i went in there and calmed down and talked me through everything. He even researched trying to find me a warranty. Customer Service seems to be lost in these days...but Not here! So greatful for you! Thank You
Friendly staff, and they make everyone feel like a priority.
These guys did a great job checking out a car for me that I got. They gave me a list of things that were wrong with it, and all of this was done while I waited in the cold AC. it's my go to place for any car repairs I need, and I highly recommend them.
This place is AWESOME! they have amazing customer service and provide speedy service. I took my car in on Thursday to have my transmission replaced and it was done by Tuesday. They also do a 10 day follow up to ensure there aren't any issues that have occurred with the product they replaced. How freaking amazing!!
Had an awesome experience with AAMCO. Had to have my entire transmission rebuilt and replaced along with a few other jobs. Eric kept an open line of communication throughout the entire process and did everything he could to ensure that not only was I comfortable with the results, but I understood exactly what was going on. Will definitely be relying on AAMCO for my car needs in the future.
I have taken my Tahoe into this location multiple times. I haven't ever had any problems or bad service from any of the staff. I like knowing that my family vehicle is truly taken care of every time I take it in for any reason. I won't be taking my truck anywhere else
I have used this AAMCO twice, and both times my experience was excellent. They call me and ask me for approval at every step of the repair. They inform of all problems but without scare tactics, it's all broken down into needed now, get it done eventually, and if you feel like it. I never feel like they're trying to trick me into spending more money like I do basically everywhere else. Definitely go to AAMCO if you're having trouble, if only for the free total car inspection.
I recently had a trip I had to take and wanted to make sure my car was in top shape for it. The guys at aamco did a complete free check of my car for me. They were honest, professionals and had me in and out quickly. The store was clean and Eric was AMAZING. I highly recommend anyone needing anything done on their car go see Eric and his great group of mechanics. Thank you guys.
Total customer service to go with the car care.
I had my daughters transmission repaired at AAMCO and they did a great job, I would recommend their services.
Just had my 3rd service work done to my SUV at this location and again was treated fairly and professionally. Eric and his crew have done a great job and certainly earned a shot at more of my business. The waiting area could do with some updating (better lighting, magazines, charging station, etc.) but it was definitely clean. Overall, thanks and great job!
Really great professional service & time efficient. Also comfortable waiting area. Thank you, AAMCO Norman, Oklahoma
I came to the AAMCO because I wasn't completely satisfied with the service and pricing of my previous mechanic. I work night shifts as an EMT so I have a very odd schedule, but Eric was extremely helpful and happy to help accommodate me with both mechanical work and scheduling. I'm extremely happy with the work done so far, the new clutch feels great to drive. This AAMCO knows good customer service.
Had transmission done and a few other things here. Did great work!!
I have taken my car to Aamco several times. The work is always done quickly and well. Unlike many garages, the service is not overpriced. Eric is always courteous, friendly, and informative. He is always willing to discuss why a particular repair or maintenance item is needed, and he never tries to push unnecessary work. This place is a real gem.
These guys are the real deal. Eric provided fantastic customer care throughout the entire process. Bought a set of brakes from Aamco and they have taken great care of us. Highly recommend!
Great work, but prices are ridiculous.
I called AAMCO and spoke with Eric to see if i could get my car checked out thought i needed a transmission flush. Got an appointment within 30 minutes after calling. Eric was so friendly. Took car in and was told in detail was going to be done. Eric was so friendly and honest. I knew i came to the right place. Found out i needed motor mounts and a few other things. I am so happy i used AAMCO and i highly recommend anyone having problems with their vechile to come here. They all rock in my book!!! Honest, kind, professional. Thank you for everything you did for me. I will only have y'all fixing my car!!
AAmco staff is friendly and courteous.
Honesty and Integrity are the Qualities that have built customer relationships! Experts at Transmissions , Maintenance and All Automotive Repairs. Friendly Service and National Warranties!
Had my car in & out the same day.. great customer service...
Very helpful. They went above and beyond to look for an issue I had and then brought me my car when I was stuck at home with the kids and couldn't come and pick it up. Will definitely be back.
Why this place only has 4 stars I DON'T KNOW! I had a fantastic experience, Melvin and his crew were very helpful and informative as well as the BEST price in town! They replaced my transmission in less than the quoted amount of time and also performed extra work I requested. My truck drives as good as New and has given me ZERO problems. Now with that being said.. I have also taken good care of my vehicle and not ABUSED it such as I've read on here. I have not taken my truck to the river and abused it so I suspect my transmission should last a long time! The work done was satisfactory and done professionally. I'm very pleased with their service and would definitely go back if need be.
Great customer service. Brought my car in and they were super helpful and fixed the issues in a timely manner. I would highly recommend them to anyone needing to get they vehicle looked at and repaired.
I had to get a ton of new stuff on my F250 and these guys were very nice to me, they were very professional and the guys that were working on my truck repaired everything that needed to be fixed and didn't add in anything else that didn't need to be fixed. These guys opened up about 3 weeks ago and AAMCO Of Norman is a place that I will definitely recommend to anyone that needs any work done on their vehicle.
Pleasant experience with great employees, very informative on letting you know what your vehicle might need if in repair for it. This is a new bussiness in Norman that you should stop by if your in need of an oil change or something else for your vehicle.
I was very pleased with not only the service but the extreme professional attitude of your personal. Thank you for not trying to sell me something I don't need. I will certainly use you again and tell my friends.
This shop is Great they fixed my truck and did other repairs and beat Firestone price were I thought I was getting a good deal at. I Highly recommend this shop to everyone! Great customer service and a high level of integrity. Thank you so much  
Even on an icy, winter day the employees were kind, patient and transparent. There was no part of their service that I was not previously informed of and all pricing for parts was researched in front of me. One employee personally drove me to and from my home and even picked up the parts himself because all of the drivers didn't come into work. Their business was fair and I will most likely return when necessary.
Great service in a timely manner. I would recommend to a friend.
A couple months ago my fiance (now husband) and myself took my 2006 Ford Explorer to AAMCO and received excellent and friendly care. I believe the man name was TJ that helped me. I was very happy with the service, warranty and the price as well. I would highly recommend to take your car to there for work done on your car. The gentleman seemed knowledgeable and helpful. I am a satisfied customer for sure. Thank You Virginia
Just left this location a few minutes ago. My 2006 Durango started making a whining sound coming from the rear of the vehicle. I thought it was the differential or something in the rear end. I took my vehicle to Coker's on 29th Street in Oklahoma City. The guy drove it, then put it on a rack, then told me it was my transmission, not my rear end. I thought that was inaccurate because the sound was clearly coming from the rear of the vehicle. You don't have to be a mechanic to know where a sound is coming from! They recommended a rebuild which would cost me $1,650.00. So, to get a second opinion, I went to AAMCO on Memorial Road. They did the same thing and told me it was A....ONE...1 not both, but ONE rear axle bearing making all that noise. Less than $200.00 to fix it!! Seriously?!?!? How does one go from a $1,600.00 transmission to a less than $200.00 repair?!?!? HONESTY!! That's how! I will not take my car anywhere else from now on! AAMCO and particularly the one on Memorial Road has my business for LIFE!!!
Such a pleasant experience at Transmission Center; Melvin, the manager, was very courteous and kept me informed throughout the entire service. Nothing beats reasonable pricing and great customer service! I will definitely be coming back again...
I enjoyed getting my auto transmission overhauled on my 1992 Ford Crown Victoria, when I was on vacation, Melvin the manager kept me informed and was very courteous. The price was fair and square.
Honest, Reliable Auto Repair Shop in Norman
At AAMCO Transmissions Norman, OK, we're dedicated to providing quality work for an affordable price. Located in Oklahoma City, OK, our auto repair shop is proud to assist customers from around the area, and we offer friendly, personalized services. We're a great option when you need:
A tune-up or an oil change
Check engine light diagnostics
Belts, hoses, or a battery
Brake or clutch repair
The technicians on our staff are skilled at handling large and small projects, and we approach each job with the utmost attention to detail. We use state-of-the-art diagnostic tools to make sure our repairs are precise, and we provide honest recommendations. Our goal is to keep all aspects of your vehicle running smoothly, and we strive to finish jobs in a speedy manner.
The professionals at AAMCO Transmissions- North Oklahoma City, OK are ready to assist you. If you're looking for a reputable auto repair shop in the Oklahoma City area, we're a great option. Give us a call to make an appointment. We're open Monday - Saturday.
Have AAMCO Get your Vehicle in Great Shape for 2019 #MaintenanceMonday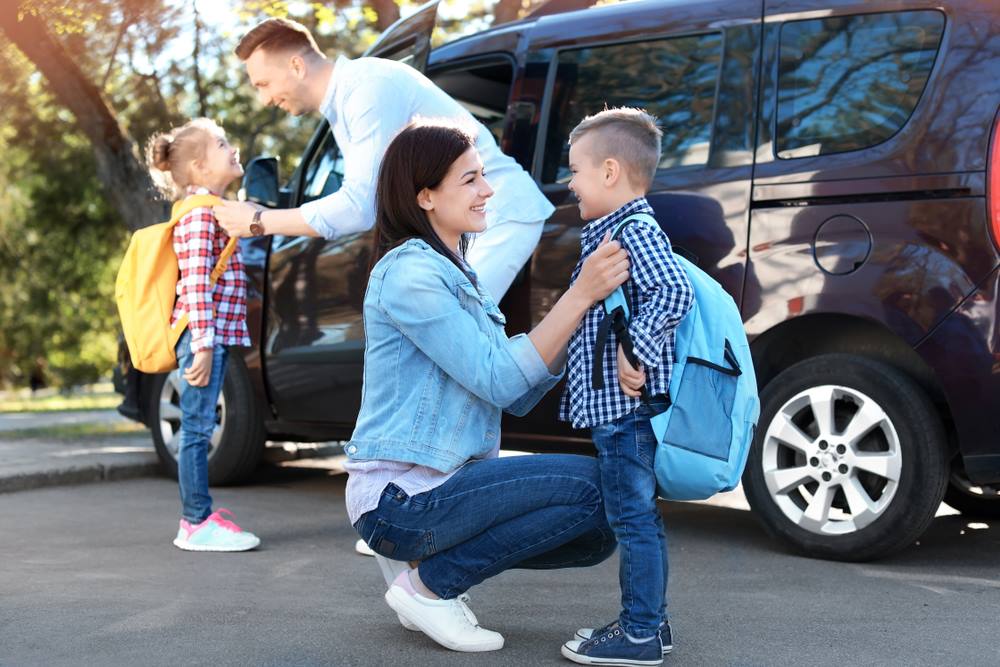 Hours
| | |
| --- | --- |
| Mon - Fri: | |
| Sat: | |
| Sun: | Closed |
Message Sent. Thank you for contacting us. We will be in touch with you shortly.
Send A New Message
Share Us With Your Friends and Family